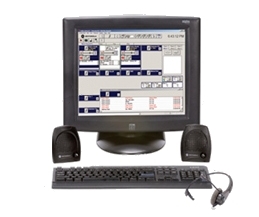 The installation of dispatcher consoles at the Trenton Police Department was completed on July 21st. Trenton's police and fire departments are continuing to use their existing radio systems until the appropriate frequencies are available to bring them on the BRICS 800MHz voice system. Trenton's dispatch center now stands ready to support the switch to 800MHz.
Trenton was the third dispatch center to receive new Motorola MCC7500 dispatch consoles as part of the radio project. West Chester was completed first and the Butler County Sheriff's Office was second.
Miami University's dispatch console installation will be completed this week and the City of Oxford is scheduled next in August.