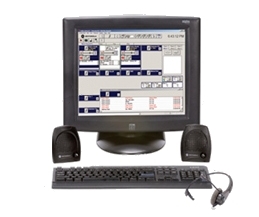 Last week, dispatch console installation was completed at the Middletown communications center.
The installation was moved up to alleviate trouble with their existing console equipment. BRICS staff asked Motorola and Mobilcomm to allocate resources and expedite the process to make sure Middletown could continue normal operations on their VHF systems. Both vendors were very helpful in finishing the installation as quickly as possible.
Coordination between Middletown's Electronics Maintenance department, Mobilcomm and county staff allowed their dispatchers to make a smooth transition to the new consoles during first shift on Thursday September 3rd.