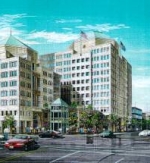 In December 2009, the Butler County Board of Commissioners enacted Resolution 09-12-2241 to establish categories of users and set the access fees for use of the Butler Regional Interoperable Communications System.
While there is no system access fee for public safety agencies based in Butler County, the fees do apply to non-public safety as well as public safety agencies from outside our county who wish to use our system beyond an emergency basis.
To learn more, visit the Join BRICS page.