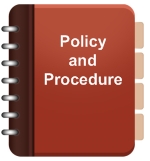 Butler County Sheriff Richard K. Jones recently enacted six policies for the Butler Regional Interoperable Communications System. They include:
Alert Tone Policy
BC CALLING and BC TALK Talkgroup Policy
Emergency Alarm Policy
Interoperability Talkgroup Assignment Policy
PSAP Talkgroup Policy
Radio Security Policy
The Sheriff, as operator of the radio system, must ensure that operational procedures and activities conform to the technical constraints and requirements of the system. All policies must establish appropriate operation by agencies and orderly interaction between agencies on a common radio system, in order to provide for the safety of all field users and the public we serve.
These documents have been added to the Policies page of this website, to be more accessible to all users. In the future, these policies will be numbered and reformatted into a more cohesive manual. Please direct any questions to the Communications Division.