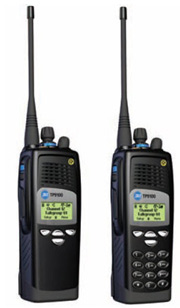 A radio dealer has offered to provide a Tait test unit to the Communications Division of the Butler County Sheriff's Office.
Tait Radio Communications, a manufacturer of portable and mobile radios, began offering a Project 25 compliant 700-800MHz product. The performance of the Tait radio will be evaluated by BRICS technicians.
Details and the outcome of testing will be posted when they are available.
As radio manufacturers release new Project-25 compliant equipment, we will test and certify their ability to operate on the BRICS 800MHz voice system.
Click here to read previous announcements about subscriber equipment that has been tested and certified for BRICS.