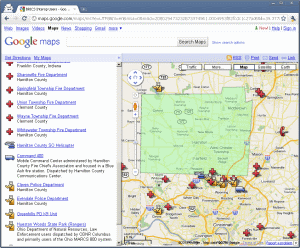 Radios at several agencies in adjacent counties have been programmed with BRICS interoperability talkgroups over the last month. These agencies will be able to communicate directly with BRICS users while providing mutual aid in our area.
Most recently:
Cleves Police
Franklin Twp Fire
Mason Fire
Springfield Twp Police
The full list is available on our Participating Agencies page. A new feature you will find under the Interoperability Users section is a map of these agencies, allowing you to more easily see who has our talkgroups in your area.
Learn more about BRICS interoperability users.