Welcome! This page is intended to acquaint new and existing interoperability users with our radio system.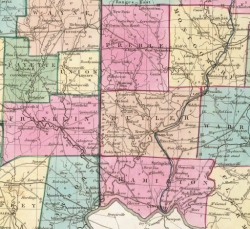 Communications interoperability refers to the ability of emergency response agencies to talk across disciplines and jurisdictions via radio communications systems, exchanging information with one another on demand, in real time. Butler County is pleased to bring public safety agencies from outside the county onto the system for mutual aid. We consider these agencies, especially those who have joined on an 'emergency use only' basis, to be our "interoperability users".
About BRICS
Talkgroups in Butler County
What We Need From Your Agency
Frequently Asked Questions
Adding Radios to BRICS
Butler County recognizes that interoperability must stretch beyond county borders, and we thank you for working with us to better serve our region.